ABOUT TERESA
My 20+ year career in the theatre, television and live events has given me a unique set of tools. Accommodating, versatile, and extremely adaptable, I am able to quickly assess and understand the technical aspects of a given project. This includes the following: audience/guest experience; video production, shooting, posting, packaging; camera- placement and movement; stage management and floor directing; producing- from client interface to execution; direction and/or show calling.
I have extensive experience with corporate general sessions and live events from small/intimate to large/arena scale. As a producer with this skill set I am able to create technical schedules, client schedules, rehearsal and tech rehearsal schedules and run of shows (ROS). I work closely with the client to guide them throughout the transition from preshow to onsite. I provide direction with content, placement for effectiveness and creative/video content. Once on stage, I give blocking direction (stage movement) and coach speakers, at the same time keeping in constant communication with the technical team to ensure all components are as they should be.
This is the perfect integration of theatre, television and live events.
Depending on the client and show needs, I am able to fill any role- from executive producer/producer to stage manager/caller.
As an experiential marketing producer my primary objective is to bring the client's brand to the forefront and execute a flawless event. I am an extremely well-rounded producer, having mastered all components of a project including: budgeting, staffing, registration, transportation, mass media communication, team leadership, collateral/signage, food & beverage, décor, and BA/onsite staff leadership and training.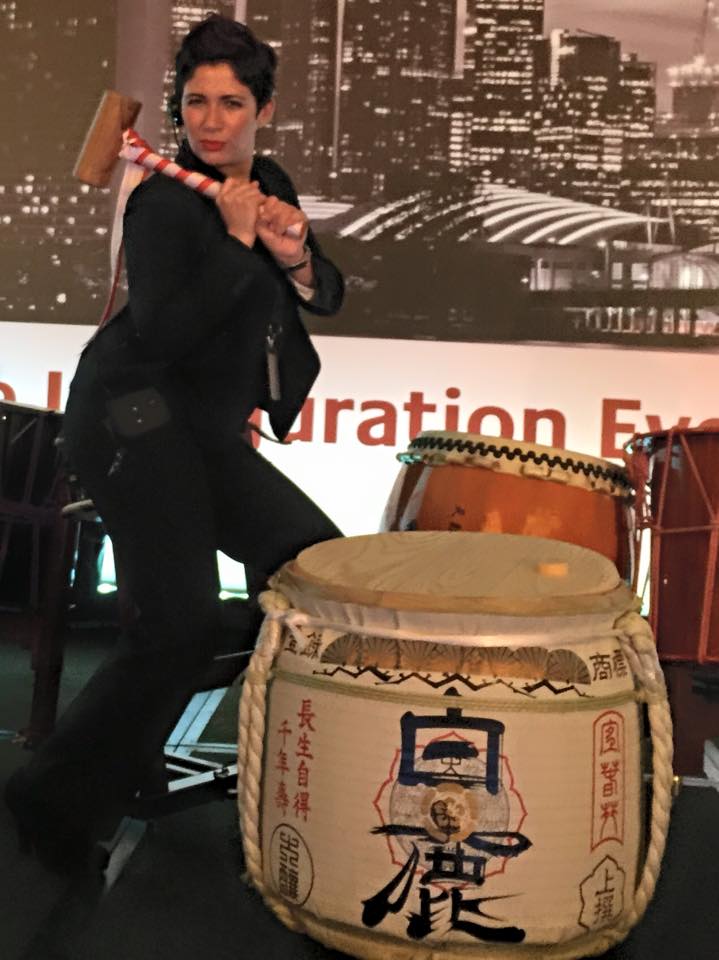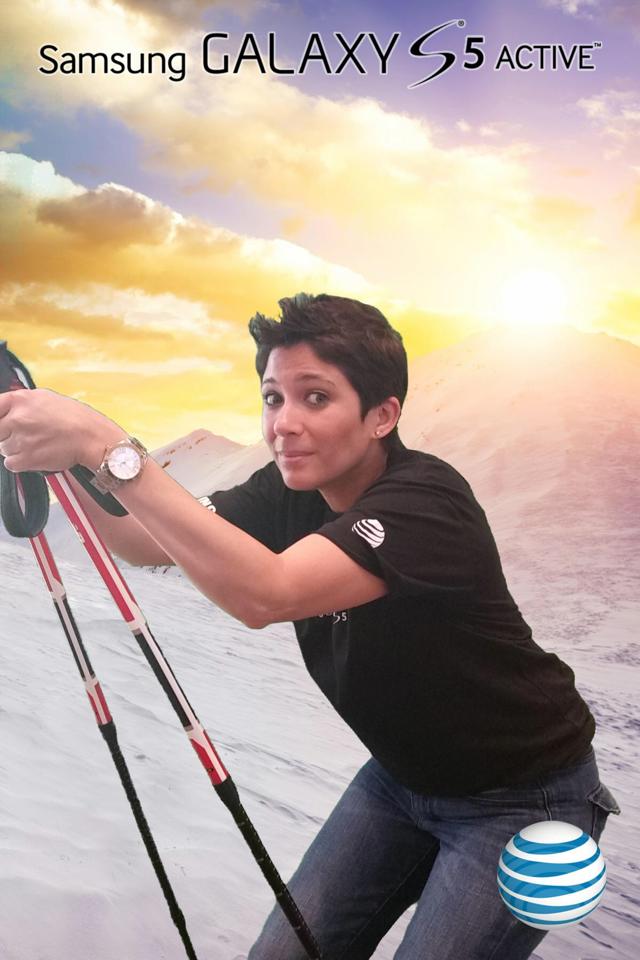 RESUME
BEfore Standby and go. . .
Senior Producer, AgencyEA- Chicago
February 2013 -February 2014 (1 year 1 month)
Senior Producer/Executive Producer responsibilities include:
Manage an entire project, from budget to execution.
Manage staffing, locations, transportation, food and beverage, décor, freelance employees and union labor.
Manage general sessions and run of shows, audience engagement and inclusion, client services and client interface, bringing a client's vision and brand to the forefront.
Producer, AgencyEA- Chicago
October 2011 -February 2013 (1 year 5 months)
Client list:
McDonald's/Golin Harris
TMK IPSCO
The White House- 2011, 2012 & 2013 Christmas Decor Install
BDT Capital Partners BCG- Boston Consulting Group
Ameriprise Financial Executive Producer
GE Capital
Boeing
AOL
Vivaki
Starcom MediaVest Group
Cartoon Network
Ann & Robert H. Lurie Children's Hospital of Chicago
RIC- Rehabilitation Institute of Chicago
Freelance producer, AgencyEA- Chicago
June 2011 -October 2011 (5 months)
Senior Audience Coordinator, Harpo Productions
, Inc.- Chicago
August 2004 -June 2011 (6 years 11 months)
As an ambassador to "The Oprah Winfrey Show" and the Oprah brand, my primary responsibility is to provide the ultimate overall audience experience for approximately 2000 guests per week attending the "Show".
I coordinate with production teams to manage and book audiences to the producer's specifications by writing plugs, searching for special audience and pre-interviewing potential guests.
Show day responsibilities include: reading and interpreting scripts, rundowns, security lists, and working with the Stage Managers; collaborating with internal departments such as Production Management, Production Design, Directing, Legal, PR, Security, etc. to produce/coordinate: giveaways, surveys and special audience placement/seating maps.
When on remote, responsibilities include all logistics and the advance and spec of houses, safety, ground plans, stage and box office needs. Once a location is secured, I work closely with Oprah.com, venue, and local law enforcement/officials to ticket and distribute information to the public.


Production Assistant, Harpo Productions
, Inc.- Chicago
August 2002 -August 2004 (2 years 1 month)
Responsible for acquiring and legally clearing all photo, music and video elements needed for show content and negotiating terms of use, including pricing.
Organize and maintain video tape project assignments and log book elements in order to prepare for edit. Coordinate with Graphics for the creation of lower thirds and still stores, among other show projects.
Create internal Security Lists for guest arrival, catering and allocate green rooms; same for special shoots/remotes. Coordinate all audience/special audience needs with assigned Audience Coordinator. Create special audience seating maps.
Post web plugs and pre-interview potential show guests. Pitch show and show content ideas to the Executive/Senior Producers. Shoot with guests, operate video and still cameras. Collaborate with internal departments such as: Legal, PR, Edit, Still Store Op, Stage Management, Directing, Production Management and Design, Audio, and IT.
Created and reviewed scripts in Dalet.
Production- (Assistant to a Senior Supervising Producer; Production Runner), Harpo Productions, Inc.- Chicago
February 1999 -August 2002 (3 years 7 months)
Production Coordinator, House of Blues Chicago
July 1998 -February 1999 (8 months)
Read and execute artist contracts including: riders, equipment/gear, etc. # Managed the green rooms for all incoming artists. # Generate weekly crew call and assignment sheet.
Theatrical Stage Manager
1993- 1998
Including:
Bridge to Terabithia
Peter Pan (with FOY Flying Systems)
MacBeth
DePaul University, The Theatre School Gala (1996- 1998)
Ma Rainey's Black Bottom- The Goodman Theatre SM Internship (1998)
Page, HARPO PRODUCTIONS, INC.- CHICAGO
August 1994 -June 1995 (11 months)
Languages
Spanish- fluent (Professional working proficiency)
Skills & Expertise
Broadcast Television
Live Events
Event Management
Corporate Events
Video Production
Event Planning
Television
Production Managment
Live Event Producer
Stage Management
Entertainment
Post Production
Theatrical Production
Producing
Logistics Management
Broadcast
Field Producing
Avid
Media Production
Logistics
Casting
New Media
Audience
Events
Media & Entertainment
Entertainment Technology
Directing
Directing Talent
Floor Directing
Show Calling
Video
Camera
Social Media
Production Management
Interests/Extended Skills
DGA Observation/Training- 2007-2011