LIFE WITH "TOWS" - THE OPRAH WINFREY SHOW
GLOBAL
Notable Special Assignments
"Oprah's Christmas Kindness" in South Africa- 11/2002
At the invitation of Ms. Winfrey- Production Crew, directly reporting to Senior Supervising Producer
Responsible for coordination and distribution of items/gifts to various schools and orphanages for children from the following cities/regions: Johannesburg, Durban, Ingeli Forest Region, and Umtata, including a special event attended by Nelson Mandela
"Oprah's Ultimate Australian Adventure" in Sydney, Australia- 12/2010
Sydney Opera House Forecourt-(12K) Senior Audience & Front of House Logistics Coordinator- Show & Advance/Scout
Responsible for coordination with government & state officials for police, security, fire, safety, emergency & crowd control plans; audience entrance & exit plans including direct input for the design of the exterior/interior perimeter; stand by and seat fill plan; supervise audience gift giveaway; coordinate audience team third party hires.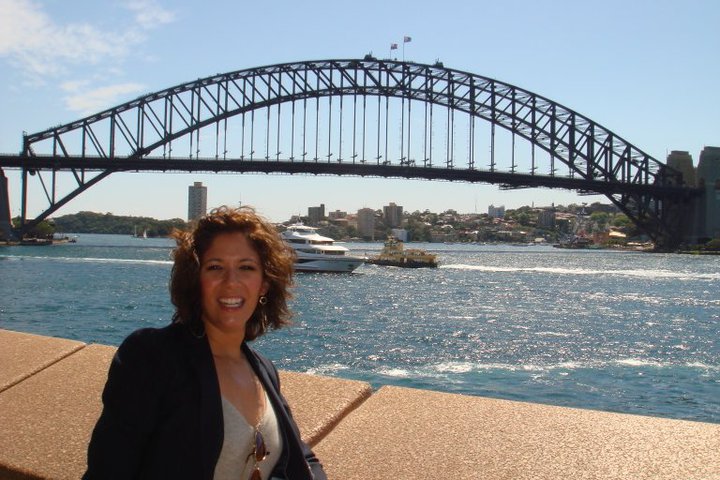 NATIONAL
Notable Remote Experience, "The Oprah Winfrey Show"
Position: Sr. Audience Coordinator- Front of House Logistics- Show & Advance/Scout
Chicago, IL
9/2008- Millennium Park- (6K audience) "Season Premiere"
*DGA Observation/Training
9/2009- Magnificent Mile- (24K audience) "Oprah's Season 24 Kickoff Party"
5/2011- UNITED CENTER- (14K AUDIENCE)- "SURPRISE OPRAH! A FAREWELL SPECTACULAR, PT. I & II
Harpo Studios- Various
"Oprah's Favorite Things"
New York, NY
9/2007- Madison Square Garden- (9K aUDIENCE) "Season Premiere & "The Children of September" 11th
9/2009- Central Park- (3K AUDIENCE) "Oprah's Friday's Live"
5/2010- Radio City Music Hall- (5K AUDIENCE) "Oprah Friday's Live"
Los Angeles, CA
2006, 2008, 2009, 2010 & 2011- Kodak Theatre (3.5k AUDIENCE) "Oprah After the Oscar's Live from the Kodak Theatre"
Washington D.C.
1/2008- The Kennedy Center (2.5K AUDIENCE) "Oprah's Inauguration Celebration"
Dallas, TX
10/2009- State Fair of Texas- "Oprah and Gayle: The Biggest State Fair in America"
*DGA Observation/Training
Macon, GA
11/2007- Macon City Auditorium- (300 AUDIENCE) "Oprah Come to My Hometown!" (Oprah's Favorite Things)
Additional Experience, Harpo Productions/Studios
"The Nate Berkus Show"- Test Shows
Audience Supervisor, June 8 & 9, 2010
"The Dr. Oz Show"- Test Shows
Sr. Audience Coordinator, May 19 & 20, 2009
etCETERA
Audience Team/Department Manual- "Audience 101"
Author
Audience Team/Department- "Remote Site Survey Workshop"
Author